Client: Carroll and Sons Gallery
Year: 2019
Website: thebostondrawingproject.net
Overview
The Boston Drawing Project is a collection of artworks on paper which acts as a service to the public. The content was previously intermingled with content from another website and stored in static files.
Note: the existing brand identity was designed by Greenblatt-Wexler in 2008.
Objectives
Showcase the participating artists' artwork in a dynamic and engaging format.
Largely reflect the visual design of the primary Carroll and Sons website.
Bring the site in line with modern web standards and technologies
Require little maintenance and cost little to operate.
About the Client (Carroll and Sons Gallery)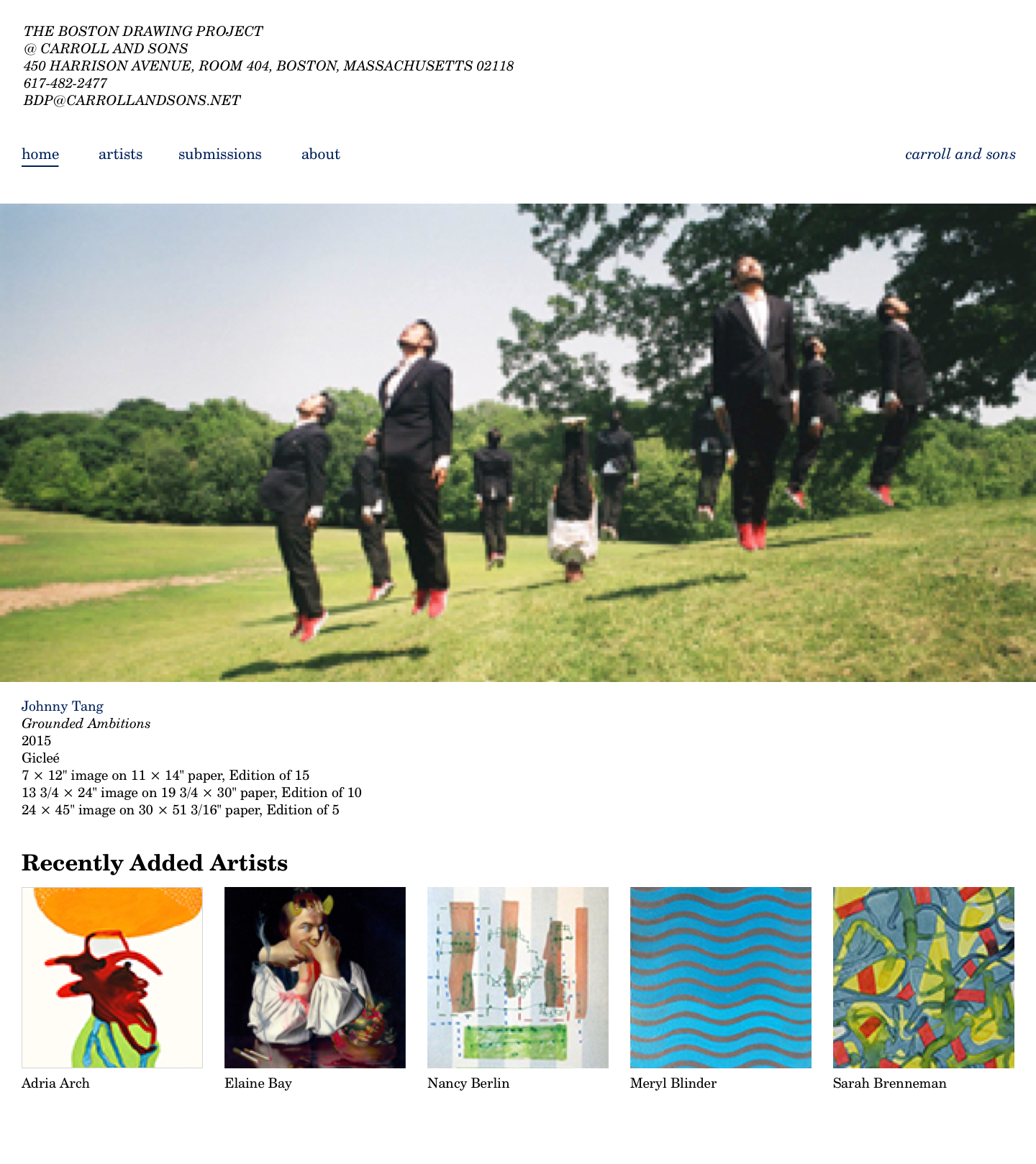 Homepage.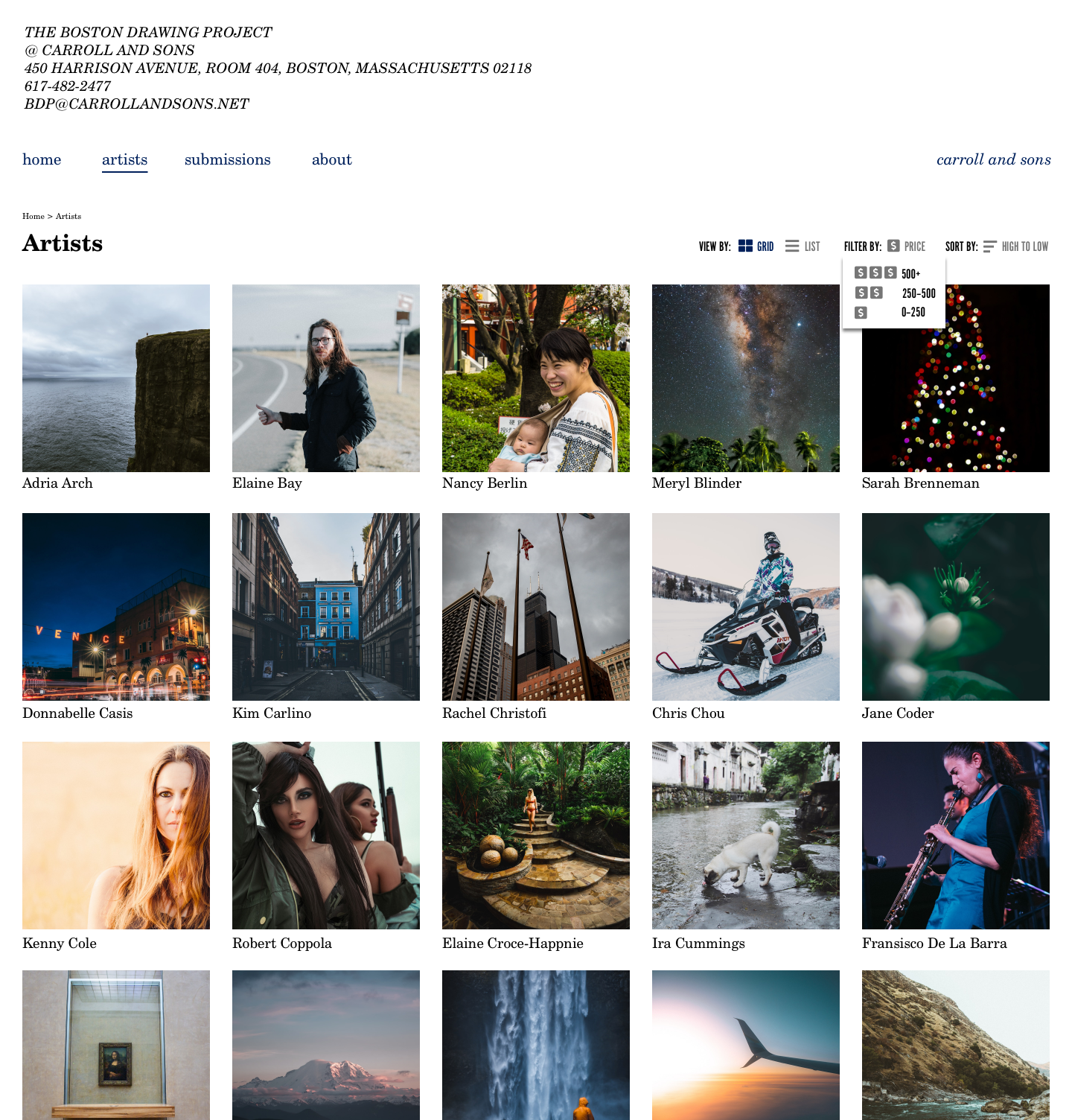 Artist index.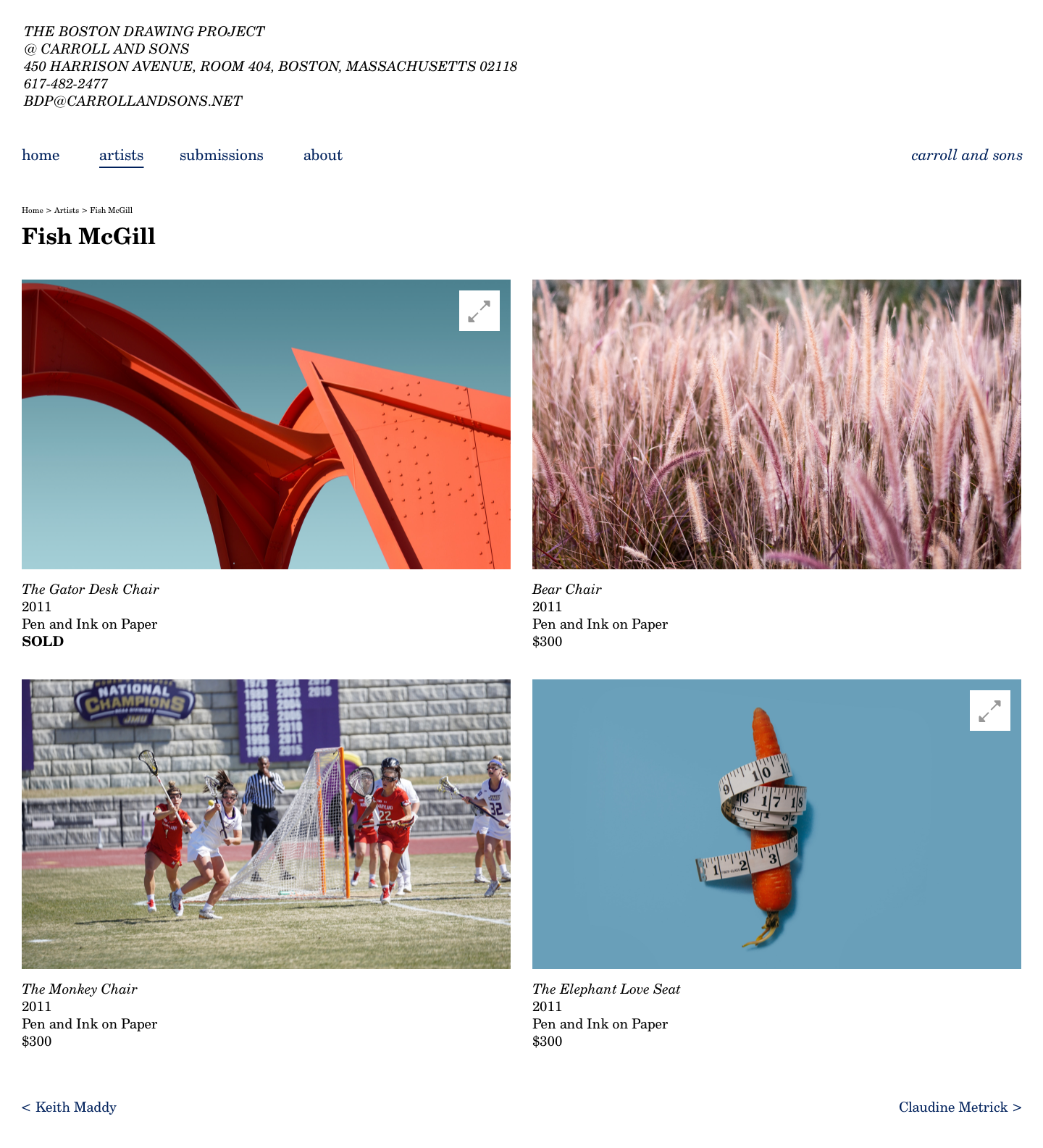 Artist detail.
Artwork detail.
Homepage (mobile).
Artist index (mobile).
Artist detail (mobile).
Other Projects for Carroll and Sons Gallery