Client: Community Technology Center AmeriCorps VISTA Project
Year: 2006
Contribution: development
About the Client (Community Technology Center AmeriCorps VISTA Project)
The Community Technology Center AmeriCorps VISTA Project (rebranded the Transmission Project) placed AmeriCorps VISTA (Volunteers In Service To America) members in community media and technology centers across the country to help bridge the digital divide.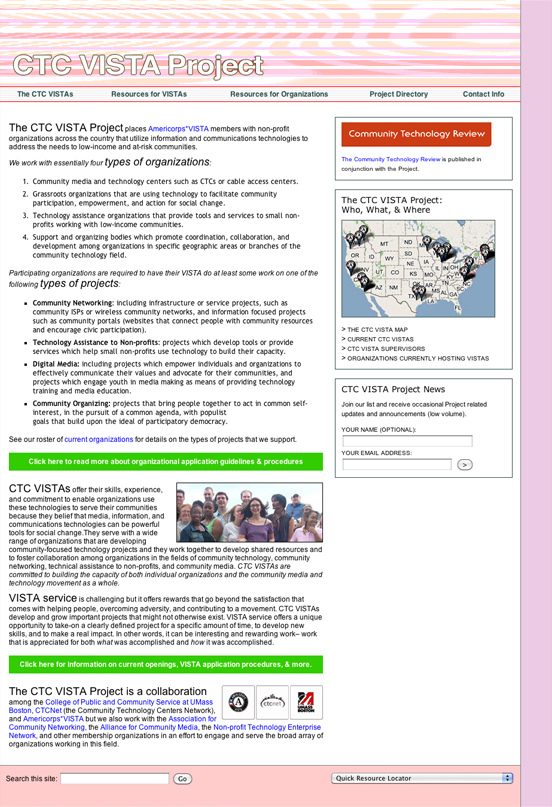 The CTC VISTA Project homepage as of August 2006.
Login page for current VISTA members, alumni, and supervisors.
Roster of current VISTA members, retrieved from an LDAP directory with a custom schema.
Other Projects for Community Technology Center AmeriCorps VISTA Project